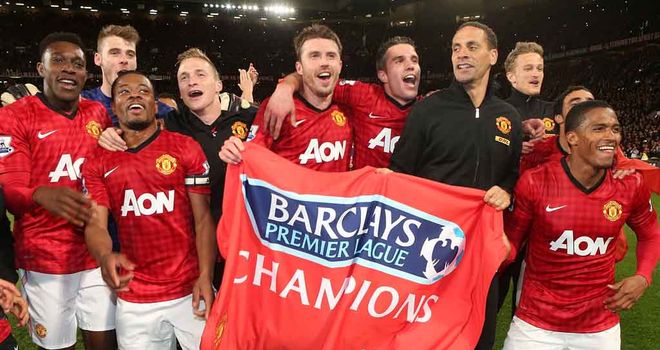 Manchester United have Hammered Aston Villa at home with excellent work by the hat trick man Robin van Persie to win their 20th Trophy in the Barclays Prem League History.
The Home club started bright during the first half - Giggs had a brilliant eye on the ball to pass it to Van Persie who then slotted it home with a tap in.
Villa had couple chances with Christian Benteke whose shot went wide.
After extra time it was Van Persie again with an explosive volley from 35 yards out only to break Aston Villa's heart.
Their Manager was left fuming in the dugout with Aston villa facing a hard relegation battle alongside with QPR and Reading.
Best moment of the night? Alex Ferguson loudly telling Rooney that he could do better and substituting him, despite Rooney's excellent overall performance in the game!